Hi folks!
February is turning into a busy month already, especially for Sherlockians! So why not tell y'all what going on, yeah? First off, I have a few new teas blends that have joined the Sherlock tea collection on Adagio Teas. If you have watched the latest season 3, you'll understand exactly where these teas come from.
I will be coming out with a few more blends to round this collection off, so for now, give these all a try! : )
And, for folks who are getting ready for Valentine's Day (even though I personally don't like the holiday), I'm running a little Etsy sale where you can get 15% off your entire order. Just go to my Etsy shop, use the code IHEARTYOU and you're good to go! Valid until Feb. 14th, so that leaves you about a week!
What can you get in the shop? Save even more on my moognets that are on sale, or snag a couple of my new Sherlock Name Tag stickers! The newest ones I have are Molly Hooper, Mycroft Holmes and Greg Lestrade.
Lastly, I've submitted a Sherlock t-shirt design for the Threadless Sherlock Holmes Challenge. If you want to see my design as a shirt, give me a five! VOTE NOW!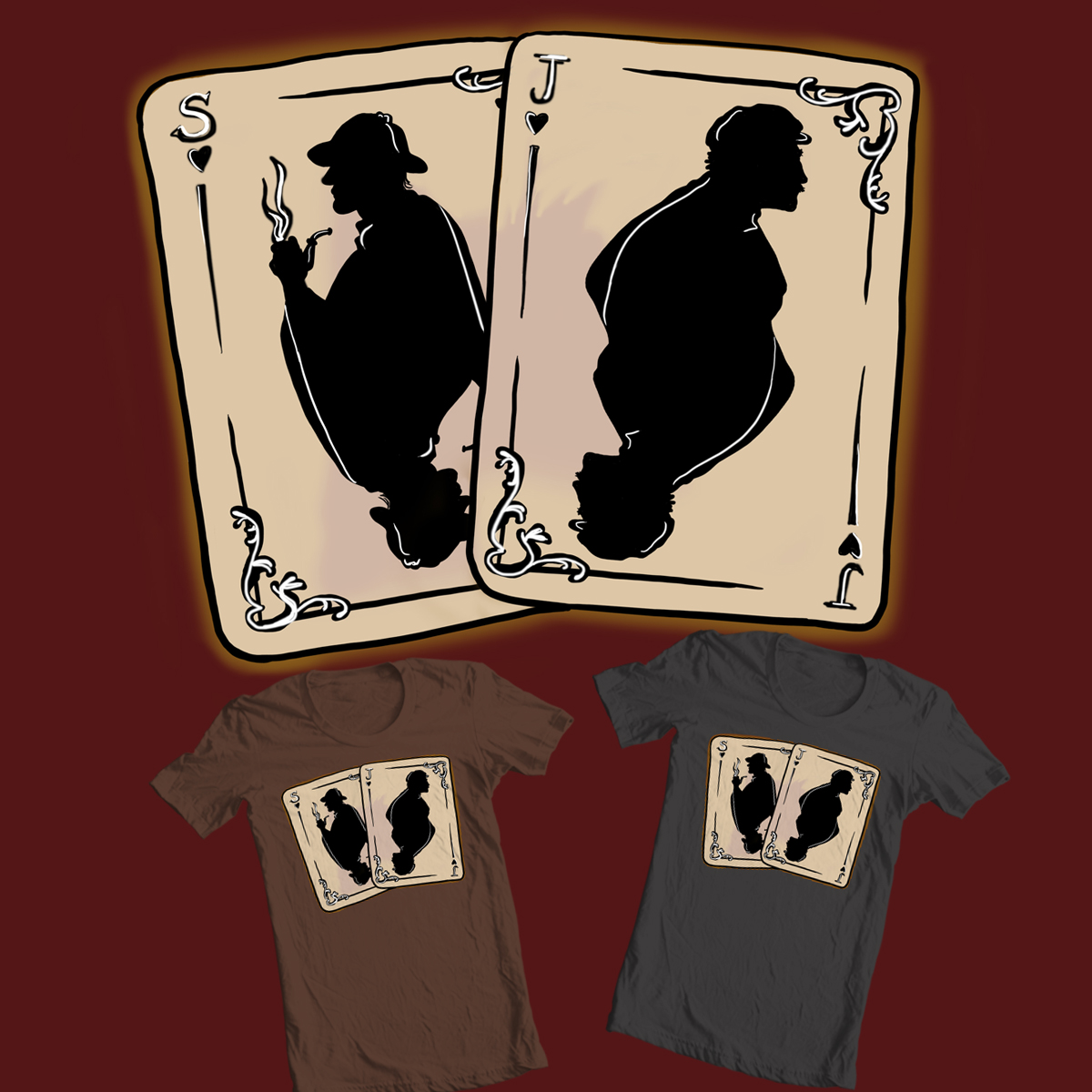 More news on the 2014 convention schedule is coming soon, as well as some news about a potential comic project I've been wanting to launch for a couple of years! Stay tuned!